Events
Join our fun, social, low-cost group workshops outside in dog parks, through busy city streets, and other real-world locations. Move beyond trying to distract your dog with treats; learn to communicate and be a confident leader!
Calm peaceful leash-walking
Offleash obedience and socializing
Stopping misbehavior, creating calmness and trust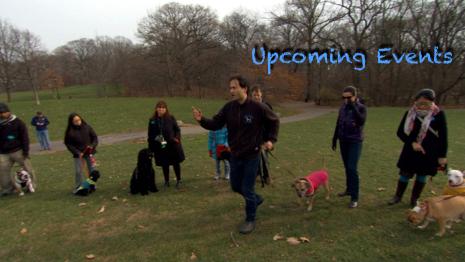 Fun, social . . . life changing!