Group Workshops
Low-cost group workshops in Manhattan and Brooklyn NYC on essential real-world obedience topics, outdoors in the park, through busy city streets, in real-world environments, with other dogs and owners in a supportive group setting. Topics include calm leash walking, introduction to offleash obedience in the park with other dogs (we start on long leash for safety), and our patented Calm Energy Recipe which covers all the fundamentals including stopping bad behavior.
$75 and up. Check our EVENTS page for details, schedule, and to pre-register at 10% discount.
Add your name to our MAILING LIST for announcements.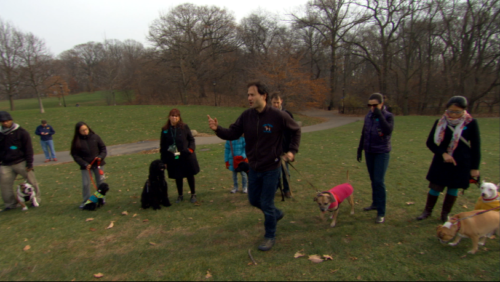 "We were blown away …. It's unbelievable! Ollie is so clearly a happier, calmer dog."